Closing a business in Florida is not as simple as turning off the lights, closing the building's door, and leaving everything behind. Instead, state law provides a set of requirements to be satisfied in order to ensure a legal dissolution of a business.
In this guide, you will find out how to dissolve a business in Florida. If you want to ensure a stress-free experience when closing a company, call Jurado & Associates at (305) 921-0976. We are ready to guide you since we have successfully helped hundreds of clients that needed help closing a business in Florida.
Closing a Business in Florida – Overview of the General Process
The details involved in the process of closing a business in Florida vary according to the company's legal structure, size, and other characteristics. Typically, the smaller a company is, the easier it is to dissolve. Regardless of the company's business structure, all the required forms for dissolution are available at Sunbiz.org, the Florida Department of State Division of Corporations' official website. Furthermore, it is essential to work with an attorney that is well-versed in Florida business law, to make the process fast and easy.
After filing the forms and following all required steps, the Florida Department of State requires business owners to submit the paperwork by mail or online. In the following section, we provide a general overview of the process of closing a business in Florida.
#1 – Communicating with the Parties Involved
First, it is crucial to reunite with all the parties involved in the company – whether they are owners, stakeholders, shareholders, etc. – and communicate the decision to cease operations. It is impossible to sell or cease operations within a business without the consent of all existing owners. Hence, proper communication is a crucial part of the process.
#2 – Taking a Closer Look at the Business Operating Agreement
All businesses have (or least should have) formal documents that outline how the company was formed, how it should be managed, and how it can be dissolved. For example, corporations have Articles of Incorporation and Corporate Bylaws that provide a set pathway for dissolution.
#3 – Filling Out Dissolution Forms for Closing a Business in Florida
Once all the parties involved in the company agree to dissolve the business as provided in the company's operating agreement, it is time to file Articles of Dissolution to legally terminate the business.
Dissolving a company will require the payment of specific fees. These fees will vary depending on the method used in the business dissolution. Regardless of the company's size, the process requires an expert approach. Ideally, the best way to handle Articles of Dissolution is to work with an experienced business attorney.
#4 – Issuing Notice of Dissolution for Closing a Business in Florida
Notice of dissolution is a company's official statement that the business has ceased its activities. Even though it is not mandatory to issue a notice of dissolution, it is still the recommendable approach.
Closing a Business in Florida – From Sole Proprietorships to Corporations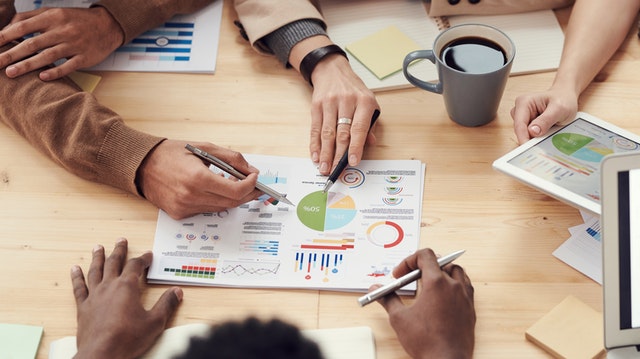 Now, it is essential to understand that every type of company will have its own procedures when it comes to its dissolution. Therefore, we have assigned a section to each type of business, in order to explain the details in a satisfactory manner.
Closing a Sole Proprietorship
A sole proprietorship is a business structure in which a single individual is legally responsible for all business-related decision-making, which includes the dissolution of the company. Although a sole proprietorship can be dissolved at any time, there is a set of compliance rules involved in the process.
As provided by the Worker Adjustment and Retraining Notification (WARN) Act:
A company with "100 or more employees, not counting employees who have worked less than 6 months in the last 12 months and not counting employees who work an average of less than 20 hours a week" must provide written notice at least 60 days before any planned termination.
Besides issuing proper notice on time, sole proprietors must notify clients/vendors, complete all contracts existing, pay any outstanding invoices, fees, and tax obligations, cancel business licenses, file all required paperwork, etc.
Ultimately, the best way to dissolve a sole proprietorship in an efficient and timely manner is to consult with an experienced business attorney by calling (305) 921-0976.
Closing a Partnership
In Florida, there are two types of partnerships – general partnerships and limited partnerships.
Within a general partnership, all business partners are legally and financially liable for the business's operations. As provided by the Florida Revised Uniform Partnership Act (FRUPA), dissolving a general partnership requires all partners to a company to file a Certificate of Dissolution.
In the document, the partners will include the reason that led to the dissolution and then sign the form. Once the Certificate of Dissolution is complete, the now ex-partners must "wind up" the business by:
Liquidating the business's assets
Settling any outstanding liabilities (including taxes)
Providing notice of dissolution to any interested parties
Distributing the remaining assets among the company's partners
On the other hand, a limited partnership is a business structure in which one or more partners have limited financial or legal liability regarding the business's operations.
Even though both business structures share some similarities, the best approach to dissolve a limited partnership is to consult with an expert attorney due to the significant level of complexity involved in the process.
Closing a Limited Liability Company (LLC)
Undoubtedly, limited liability companies are the most popular business structure in Florida. Mixing aspects of sole proprietorships, partnerships, and corporations, this unique form of doing business offers "pass-through taxation" and limited liability in business-related issues.
To dissolve an LLC, the members of the company must file Articles of Dissolution with the Florida Department of State (Division of Corporations). When filling out the forms, it is crucial to provide the effective date of the dissolution and explain why the company is being dissolved.
Before dissolving an LLC, it is crucial to ensure that the company has no pending liabilities or lawsuits against the business. Once the Department of State issues a proper Certificate of Dissolution, the company must immediately cease any business activities (except for "winding up" any outstanding affairs).
Closing a Corporation in Florida
The method to dissolve a corporation in Florida will depend on whether the corporation has issued shares or not. If the corporation has not yet issued shares, the company's incorporators or directors can dissolve the company directly by filing Articles of Dissolution.
Nonetheless, if the corporation has shareholders, filling for dissolution will require either a decision of the corporate Board of Directors with a voting decision by the shareholders or written consent of the shareholders (if the Board of Directors is not involved).
Once the decision is final, it is time to file Articles of Dissolution with the Florida Department of State. The business structure itself will continue to exist until the company's affairs are entirely "wind up," which includes:
Gathering all corporate assets
Notifying employees, vendors, creditors, or any interested parties
Settling or making provisions to settle any existing liabilities
Disposing of assets that will not be distributed to shareholders
Distributing any remaining assets among shareholders
After processing the corporate dissolution, the Department of State will issue copies of the business's forms and a letter stating the company is officially dissolved at the set effective date.
Contact Us for Expert Guidance When Closing a Business in Florida
No matter how complex it might look to dissolve a business, it is possible to do it smoothly by working with an experienced business attorney. At Jurado and Associates, P.A. we have a team of well-versed lawyers willing to help you. Waste no time – call us at (305) 921-0976 or email us at [email protected] for a consultation.